God, by His will, creates and purposes all things. The universe contains nothing unknown to Him and nothing can ever be new to Him for all things He creates are for His purpose.
Proverbs 16:4 The LORD has made everything for his own purposes, even the wicked for a day of disaster.
This post, the third of a nine-part series highlighting one topic from each chapter of The American Covenant – The Untold Story by Dr. Marshall Foster, is dedicated to man's purpose in America.
Will America abandon God's purpose for us?
By God's will there is purpose in the foundation of America and throughout continuing generations. Christians, called to serve, should acknowledge and fulfill that holy purpose our Founding Father's proclaimed for this new land. Our Founders lived in dedication to their purpose in America and to our God who enjoys His children. And because His children were faithful God greatly prospered America.
Do not misinterpret that America has replaced God's people Israel, this is not the truth at all! Israel has an inheritance with God and God shall forever preserve His chosen land.
The Pilgrims, however, went to great lengths to study biblical history. They spent years, before voyaging across the Atlantic, learning how man is made in the image of God. They studied how Moses governed, and how man is not to be ruled over by earthly kings but to be free to govern oneself, living according to the commandments of the heavenly King.
William Bradford the Pilgrim's governor and author of the only authentic book detailing the Pilgrims, Of Plymouth Plantation, explicitly tracked and wrote the happenings of the Pilgrims between 1630 and 1651. That historical journal includes recording the Pilgrim's God given purpose.
Lastly, (and which was not least), a great hope & inward zeal they had of laying some good foundation, or at least to make some way thereunto, for the propagating & advancing the Gospel of the kingdom of Christ in those remote parts of the world; yea, though they should be but even as stepping-stones unto others for the performing of so great a work. – History of Plymouth Plantation, William Bradford

The American Covenant – The Untold Story
The Pilgrim's faith in God's word led them to their purpose, to live like Christ and share Christ with others in, "those remote parts of the world". By following their purpose the Pilgrims were blessed.
1 Peter 4:11 whoever speaks, as one who speaks oracles of God; whoever serves, as one who serves by the strength that God supplies—in order that in everything God may be glorified through Jesus Christ. To him belong glory and dominion forever and ever. Amen.
Man's purpose in America, from its beginning, was to be a blessing to others by sharing what Jesus accomplished on the cross. Since the Pilgrim's dedication of America to God through the Mayflower Compact in 1620, generations continue to fulfill America's purpose. Dr. Foster states in his book that America has sent more missionaries around the world than all other countries combined. American churches large and small organize and fund mission trips to places like India, Africa, Russia, Congo, and Brazil, just to name a few, all to glorify the Creator.
By the Pilgrim's fulfilling their purpose they were indeed "stepping-stones" for America's future missionaries. Whether they know it or not today's American missionaries continue the work of those original forty-one Pilgrims onboard the Mayflower who traveled to advance the Gospel. Today American Christians also travels to share the Gospel to, "those remote parts of the world".
By God's will, because He alone creates and purposes all things, man's purpose in America to share the Gospel continues to flourish.
That purpose is molded by the hand of the Creator, and it is to His glory that we as a nation have been used to spread His Gospel. Our forefathers understood that our commission was to spread the message of Christ to the world and build a Biblically based civilization. They also understood that if they denied their commission, God would surely judge them and their nation. – Marshall Foster

The American Covenant – The Untold Story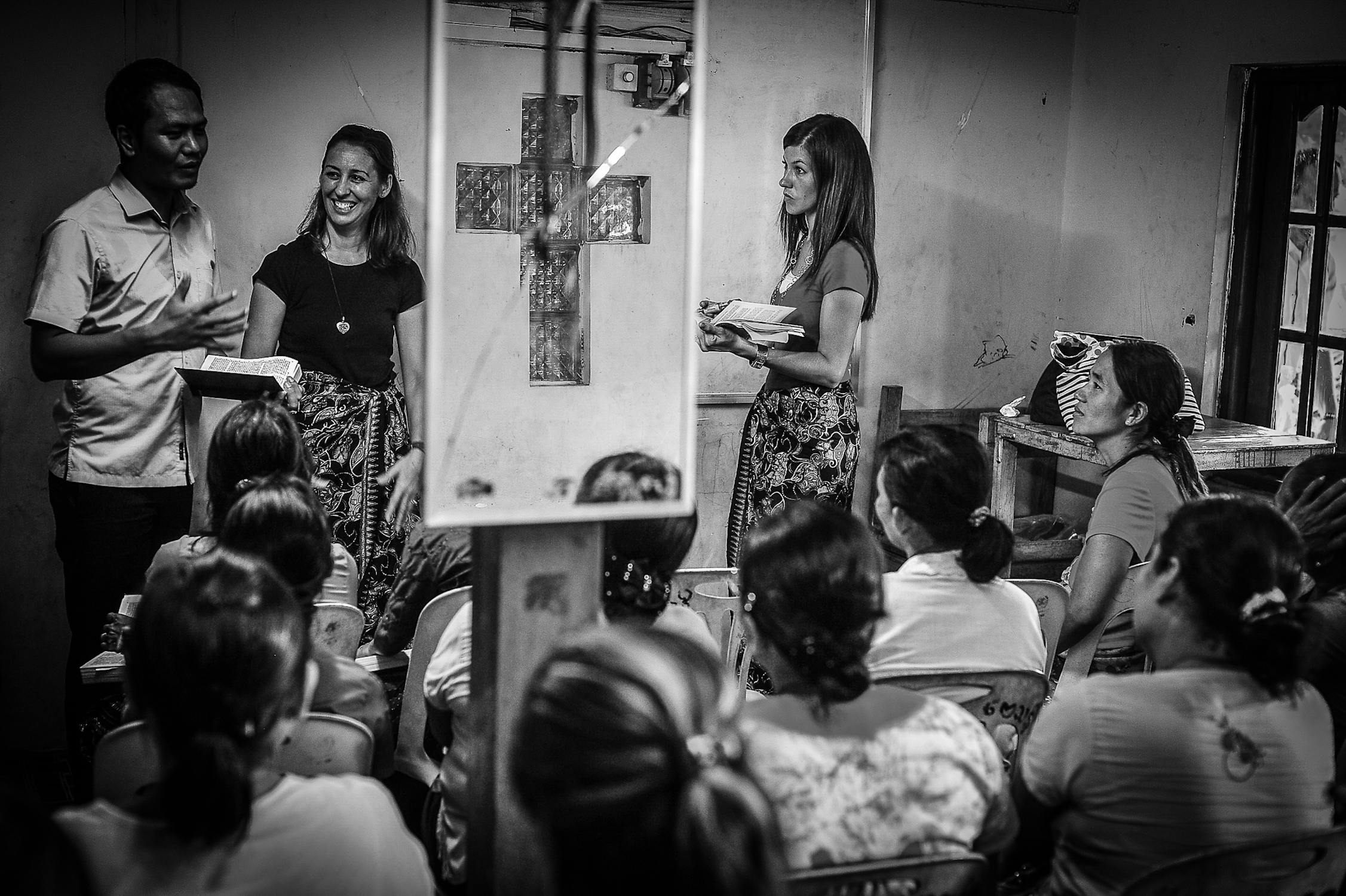 May we, as a Judeo-Christian founded nation, not abandon His will for us. Rather, may we continue accomplishing our destined purpose – His Great Commission:
Matthew 28:18-20 And Jesus came and said to them, "All authority in heaven and on earth has been given to me. Go therefore and make disciples of all nations, baptizing them in the name of the Father and of the Son and of the Holy Spirit, teaching them to observe all that I have commanded you. And behold, I am with you always, to the end of the age."
---
ARE YOU A FOLLOWER OF JESUS?
Have you invited Jesus into your heart? Now is the perfect time. Pray this sinner's prayer found at Gotquestions.com. Through Jesus you will receive hope that He alone offers.
"God, I know that I am a sinner. I know that I deserve the consequences of my sin. However, I am trusting in Jesus Christ as my Savior. I believe that His death and resurrection provided for my forgiveness. I trust in Jesus and Jesus alone as my personal Lord and Savior. Thank you Lord, for saving me and forgiving me! Amen!"
---
Share: Our Purpose In America, on Facebook.
---
Learn and share the importance of keeping God's name holy. Order copies of my book, LIFT HIM UP DON'T PULL HIM DOWN, @LULU.COM or AMAZON.COM for your next Bible study.