There is no higher power than God from which Christians receive our internal liberty and external freedom. God's truth is absolute. Biblical truth is what the Pilgrims believed and studied before departing England and Holland. This is why they rejected the king centered demands of religion in their homeland and studied scripture in Holland.
Philippians 4:13 I can do all this through him who gives me strength.
This post, the forth of a nine-part series highlighting one topic from the chapters of The American Covenant – The Untold Story by Dr. Marshall Foster, is dedicated to how man receives liberty through Christ.
In Christ, God lifts man's individual rights above earthly kings. This means our liberty comes from Christ. Dr. Marshall, in The American Covenant, points to Psalm 8:4-6 as a reminder that God created man in His image and gave man authority over earth. Authority comes from following God's absolute truth which in turn provides our liberty. No tyrannical king or government should have authority to take away the liberty we find in Christ.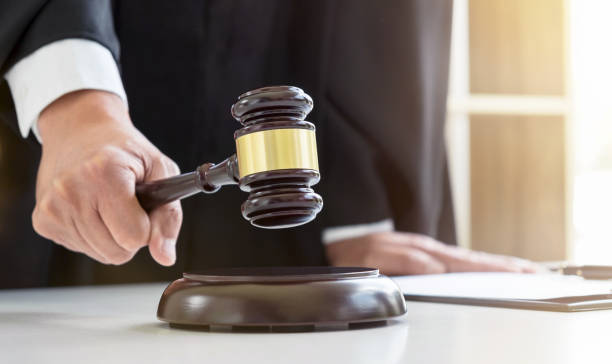 Psalm 8:4-6 What is mankind that you are mindful of them, human beings that you care for them? You have made them a little lower than the angels and crowned them with glory and honor. You made them rulers over the works of your hands; you put everything under their feet.
Man, created by God, is made, "a little lower than the angels". Man, made in the likeness of Christ, is instructed to rule – to govern – over God's intricate and beautiful creation. Through centuries man has been fulfilling this task God gave us…but it's important to note by which manner are we are accomplishing this task. Dr. Marshall offers the two opposing options:
Humanistic individualism implies a man-centered universe, with no moral absolutes to control man, and is an invitation to anarchy. Christian individuality implies a God-centered universe, with the individual controlled by God's laws, and is an invitation to enjoy Christ's law of liberty within the bounds of His unchanging order.

The American Covenant – The Untold Story
Many of America's soon-to-be Founding Fathers were unhappy living under the former man-centered universe so they chose to act against it. One of those Founders was William Brewster. Brewster, with his own money, set out and found true Bible following preachers to conduct services at local churches in England. He did this because the government, Queen Elizabeth I, preferred someone to read government approved homilies over teaching absolute scripture.
This action by Brewster against the Queen's religious choices was considered very aggressive to the throne. Upon her death in 1603 King James I ascended the throne. Under his rule citizens were imprisoned or even killed for disagreeing with his tyrannical "religion." Those who disagreed with the king were now surly inspired to leave England.
Brewster, one of the original Mayflower Pilgrims, and a small group of about 100 English men and women eventually sailed to Holland to live in religious freedom. They remained there for eleven years, studying Biblical liberty through Christ, before setting sail on the Mayflower to America.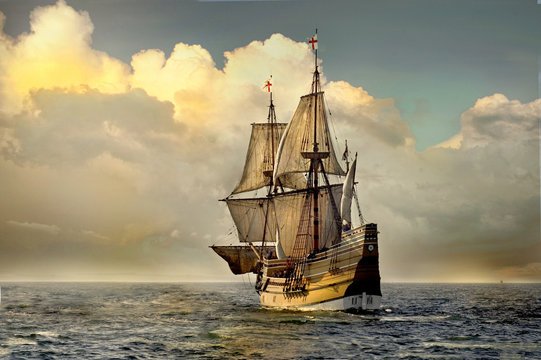 William Bradford, another who found it necessary to flee England, played a large role in guiding Pilgrims to live in liberty through Christ. He journaled in the years between 1630 and 1651 what happened in America as the Pilgrims maneuvered living out their liberty in Christ in America.
They shook off this yoke of antichristian bondage, and as the Lord's free people, joined themselves (by covenant of the Lord) into a church estate, in the fellowship of the Gospel;, to walk in all His ways, made known or to be made known unto them, according to their best endeavors, whatsoever it should cost them, the Lord assisting them.

History Of Plimoth Plantation
At the time this idea of liberty through Christ was radical to the tyrannical monarchy. The king and government believed they were in power over man. God, however, in His infinite plan through history, has lifted up leaders who understand and communicate His word. Founding Fathers like Brewster and Bradford, yes, also Biblical men like Moses and the prophets, and many others.
Thankfully these men were placed at just the right time and spots in history, to make known and or to remind us we indeed live in a God-centered universe and as Christians we must remember and live out our liberty from Christ.
---
---
ARE YOU A FOLLOWER OF JESUS?
Have you invited Jesus into your heart? Now is the perfect time. Pray this sinner's prayer found at Gotquestions.com. Through Jesus you will receive hope that He alone offers.
"God, I know that I am a sinner. I know that I deserve the consequences of my sin. However, I am trusting in Jesus Christ as my Savior. I believe that His death and resurrection provided for my forgiveness. I trust in Jesus and Jesus alone as my personal Lord and Savior. Thank you Lord, for saving me and forgiving me! Amen!"
---
Share: America, Our Liberty Is Through Christ, on Facebook.
---
Learn and share the importance of keeping God's name holy. Order copies of my book, LIFT HIM UP DON'T PULL HIM DOWN, @LULU.COM or AMAZON.COM for your next Bible study.