Since the beauty of Jesus' resurrection, Christianity continues to expand beyond the walls of Jerusalem. Today, one-third of the world declares themselves Christian. In America that number is higher. According to a 2020 census on religion by the Public Religious Research Institute 70% of Americans claim themselves to be Christian…a follower of Christ.
America, this statistic can redeem our country! God gives Christians all power in Jesus' name so through Jesus we can call to Him for healing.
John 15:7-8 If you remain in me and my words remain in you, ask whatever you wish, and it will be done for you. This is to my Father's glory, that you bear much fruit, showing yourselves to be my disciples.
As children of God first and citizens of America second, God gives us the ability to bear much fruit – heal and strengthen our nation – if we obey His word. God, our Creator, desires our country to succeed and bring glory to His name.
1 Chronicles 16:8-11 Give praise to the LORD, proclaim his name; make known among the nations what he has done. Sing to him, sing praise to him; tell of all his wonderful acts. Glory in his holy name; let the hearts of those who seek the LORD rejoice. Look to the LORD and his strength; seek his face always.
Christians know we are to praise God for His goodness. When American Christians praise God corporately, acknowledging His goodness, we proclaim to God and to the world He is sovereign.
The Bible says we will be blessed; as Christians we should not doubt.
Romans 8:32 He who did not spare his own Son, but gave him up for us all—how will he not also, along with him, graciously give us all things?
The following prayer found in Psalms is a great example for how our nation can offer up praise to God:
Psalm 86:4-6 Bring joy to your servant, Lord, for I put my trust in you. You, Lord, are forgiving and good, abounding in love to all who call to you. Hear my prayer, LORD; listen to my cry for mercy. When I am in distress, I call to you, because you answer me. Among the gods there is none like you, Lord; no deeds can compare with yours. All the nations you have made will come and worship before you, Lord; they will bring glory to your name. For you are great and do marvelous deeds; you alone are God.
What are we waiting for, American Christians? We know our power does not come from those who sit in the White House, the numbers in our military, strong energy reserves, or the amount of gold in Fort Knox.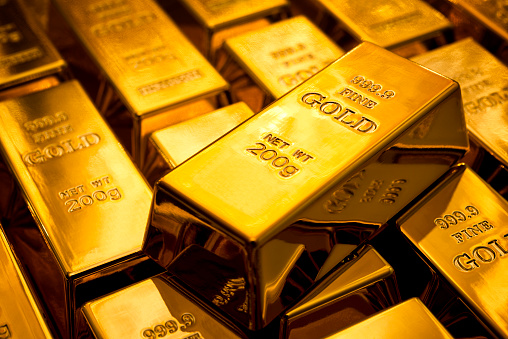 Jesus holds the power.
Philippians 2:9-11 Therefore God exalted him to the highest place and gave him the name that is above every name, that at the name of Jesus every knee should bow, in heaven and on earth and under the earth, and every tongue acknowledge that Jesus Christ is Lord, to the glory of God the Father.
The time is now for 70% of America – Christians – to humble ourselves before the Lord, confess, repent, and respectfully lay our flag at the foot of the cross. Through true heartfelt humility to God, America can be saved.
1 John 1:8-9 If we claim to be without sin, we deceive ourselves and the truth is not in us. If we confess our sins, he is faithful and just and will forgive us our sins and purify us from all unrighteousness.
We are not a sinless nation. America has strayed from the God our Founders worshipped to gods of self. We have removed the true God from our homes, schools. businesses, government and even from our churches. Judging by the chaos our country is in this selfishness has not improved our nation. But it's not too late…there is always hope in Jesus.
Let us call to Him who holds the power.
And this be our motto – "In God is our trust,"
And the star-spangled banner in triumph shall wave
O'er the land of the free and the home of the brave.

Last three lines of compete version of "The Star-Spangled Banner"
---
ARE YOU A FOLLOWER OF JESUS?
Have you invited Jesus into your heart? Now is the perfect time. Pray this sinner's prayer found at Gotquestions.com. Through Jesus you will receive hope that He alone offers.
"God, I know that I am a sinner. I know that I deserve the consequences of my sin. However, I am trusting in Jesus Christ as my Savior. I believe that His death and resurrection provided for my forgiveness. I trust in Jesus and Jesus alone as my personal Lord and Savior. Thank you Lord, for saving me and forgiving me! Amen!"
---
Share: America – Call To Him Who Holds The Power, on Facebook.
---
Learn and share the importance of keeping God's name holy. Order copies of my book, LIFT HIM UP DON'T PULL HIM DOWN, @LULU.COM or AMAZON.COM for your next Bible study.